You need to begin with the end in mind. For many, that means the end goal of being a professional sports writer. That is, a writer who makes his (usually his) living from covering sports news and publishing articles on sports related topics. While there is no denying that kind of job is exciting and fun, it does not mean it is easy to get there. In fact, many professionals have attained this level of fame and fortune only after going to college and interning for a number of media organisations before landing the big break.
Do you need to go to college?
No, you don't.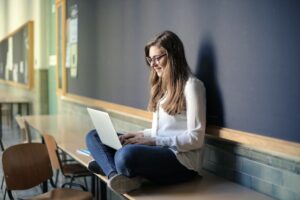 That's not to say that it's not a good idea to get a degree, but there's no need for it in order to start writing about sports.
Most professional sports journalists have at least a bachelor's degree in journalism or communications, and many have advanced degrees. But many don't. In fact, some of the most famous names in sports journalism are people who didn't go to college: like Bob Ley (ESPN), Peter King (Sports Illustrated), and Jon Wertheim (Sports Illustrated).
So what do you need to become a successful sports journalist? First off, you'll want some experience writing about athletics—whether through high school or college newspaper or magazine articles or blogs. You might also want some experience working in an office environment—which can be gained through internships or even working part-time during high school or college. Finally, you'll want some interviewing skills—especially since so many interviews happen over the phone or via Skype nowadays!
Benefits of getting a college education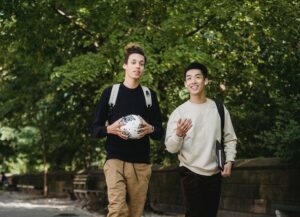 The benefits of going to college to become a sports journalist are many. First and foremost, even though it is not completely necessary, it is good to have a degree in journalism or communications. This will make you more marketable in the industry.
Second, it's important to get some experience as an intern at a news station or newspaper. This will help you understand how the industry works and give you knowledge on what your job duties will be like when you are hired by an employer.
Third, it's important to get involved with sports organisations such as college athletics or local high schools. This will help you learn what goes on behind the scenes with sports organisations, giving you valuable insight into what happens in their offices and locker rooms every day.
Finally, going through the degree program will allow you to learn more about writing techniques and grammar rules that will help prepare you for any type of writing assignment given by employers in this field including sports articles or blogs about specific teams/players within their organisation/team roster from around town or across country!